Update 3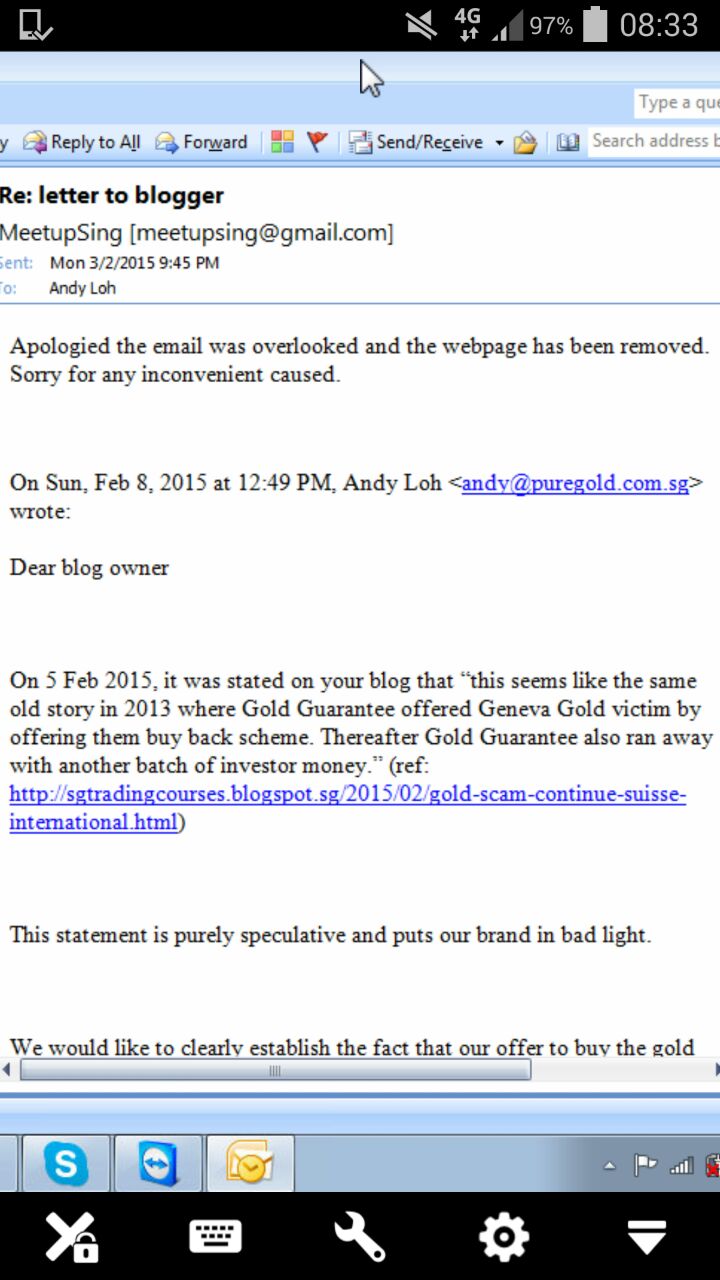 Update 2
There has been recent negative reports in the media on a gold buyback scheme with Suisse International. The said company apparently have defaulted on their payments to the investors.
This has led to some of our associates to be concerned that PureGold.Sg may be involved. This is coupled by the fact that the gold bars depicted in the photographs accompanied with the report showed some of our products.
We were commissioned by Suisse International to produce gold coins in early 2013. But we were not aware of the scheme and our dealings with the company was purely a transactional.
But we want to establish that we are not in any way connected to the company. Our interaction with them were purely transactional through a retail seller-buyer interaction.
We want to take this opportunity to reassure our clients and partners that PureGold.Sg strongly believes in doing business with integrity, and giving our customers excellent service.
We are a local company, who deals with selling limited edition pure gold coins and bars from melted gold and computer parts. As part of our business, we buy pure gold in bulk from our trade vendors, melt them and produce bars and coins with limited edition design which are sold at our retail outlets.
So we felt that it is only right for us to reach out and help those who are affected by the situation and wish to sell off their personal stock. We have all the technology to make good assessment on the gold quality and the dollar value of the gold will be based on current market price.
On 5 Feb 2015, the sgtradingcourses.blogspot.sg stated on its blog that "this seems like the same old story in 2013 where Gold Guarantee offered Geneva Gold victim by offering them buy back scheme. Thereafter Gold Guarantee also ran away with another batch of investor money."
The article was written without any effort on their part to clarify with us. As such it was purely speculative.
We would like to clearly establish the fact that our offer to buy the gold stock is purely a retail transaction. There are no schemes involved. We will assess any gold brought in and offer a fair price based on it. It is physical gold exchanged for money. There is nothing more to it.
Yours sincerely,
Andy Loh
Director
PureGold.Sg
Update 1
Dear customers,

In response to the news report on the fraud committed by (Suisse International ), we would like to address the concern raised by many of our customers and dealers, who recognized PureGold.sg's product being displayed on the website and facebook of (Suisse International).
We want to clarify and emphasize that we have no connection with (Suisse International), nor are we in partnership with (Suisse International). PureGold.sg will only do pure business as our gold and silver products are PURE. We have also started to consult our legal advisors regarding this incident and seek their advice should similar incident happen again. (PureGold Logo is been registered as TradeMark by Singapore Gov www.ipos.gov.sg).
We sincerely thank you for the faithful support you have given us all these years and we hope that you will continue to put your trust in PureGold.sg products that MADE IN SINGAPORE as we strive to serve you even better in the future.
We apologize for any inconvenience caused by this incident. Do visit our retail shop as follow.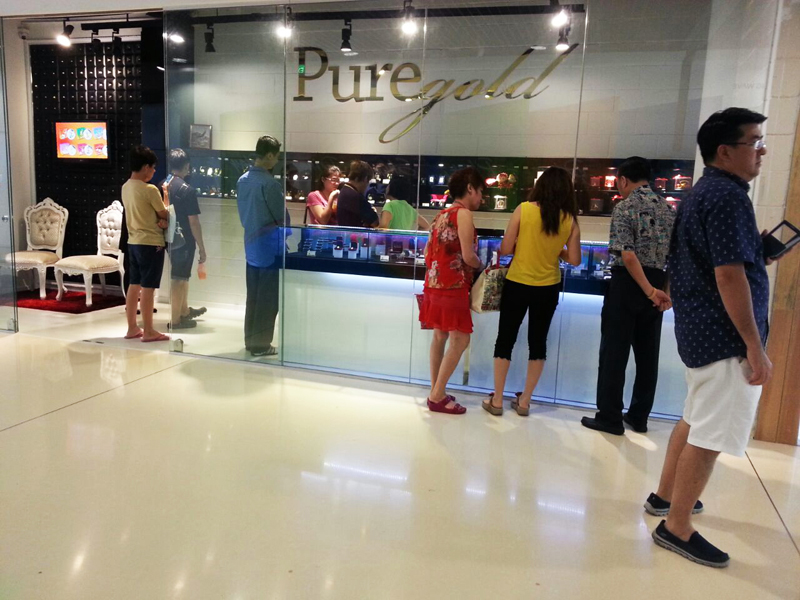 NEW STORE OPENING WITH GREAT PROMOTIONS
Check out our new store at Kallang Wave Mall
(No.1 Stadium Place #02-15 Singapore 397629) and enjoy great promotions!
1. BUY 1Oz 50th Anniversary Gold Coin and
GET 5g 50th Anniversary Silver Coin FOR FREE!
2. Buy 1g of Gold Bar at only S$ 88 (Usual price: S$ 128)*
* Promotion only available at Singapore Sports Hub. Terms and conditions apply.